Photo Credits: Joris Hilterman, 2021
Contact

︎ miriam.sentler@live.nl
Phone number and studio address on request


Deep Time Agency

︎ deeptimeagency@gmail.com


www.deeptimeagency.com





© All images and texts on this website:
Miriam Sentler 2022. All Rights Reserved.

︎ ︎
About
Miriam Sentler (b. 1994, DE, based in Rotterdam/Amsterdam, the Netherlands) is a visual artist and artistic researcher. She graduated cum laude from the University of Amsterdam (MA Artistic Research, 2020) and the Academy of Fine Arts in Maastricht (BFA Fine Arts, 2016) and received a certificate in Visual Anthropology from Goldsmiths, University of Arts (2017). In 2020, she was awarded the Mondriaan Fund Stipendium for Emerging Artists. Sentler participated in international residencies and artistic research projects in the Netherlands, Italy, Germany, Norway and Belgium and exhibited her work in group exhibitions across Europe.

Miriam Sentler works within the mediums of (sound/video) installation, performance and artist publications. She is fascinated by the changing of industrial and modern landscapes and the migration of humans, animals and matter in these environments. In order to open various layers of a place up to the audience, she collaborates with scientists and individuals next to taking different roles during the process, learning skills affiliated to her current field of research. For example, she became a fisher and ceramist in order to replicate a fish fossil originating from a lignite pit for Descent into the Future (2020/2021), functioned as a hobby-ornithologist in the endangered woods of the Hambacher Forst for the Chase (2020) and explored the Antlantic Ocean as a modern-day shark hunter for Cairban (2021). Sacrifice is a central topic in Sentler's work, where she questions if we should sacrifice nature and human environments to build potentially better but also potentially planet-damaging habitats. Balancing between myth and politics, her work grasps big environmental topics in intimate and poetic ways, opening them up to dialogue through an elaborate process of storytelling.

Her current projects focus on exploited fossil fuel landscapes, relating to the cultural and environmental legacy of the oil- gas- and coal industry. Together with artist Wouter Osterholt (b. 1979, NL), she founded Deep Time Agency in 2019, an interdisciplinary research initiative that aims to develop a sense of belonging within (post)industrial environments and other disrupted landscapes, such as oil, coal- and mining areas.
Generously supported by the Mondriaan Fund, the Prince Bernhard Cultuurfonds /Tijl Fonds, Stichting Niemeijer Fonds, Stichting Stokroos and Gerbrandy Cultuurfonds in 2021/2022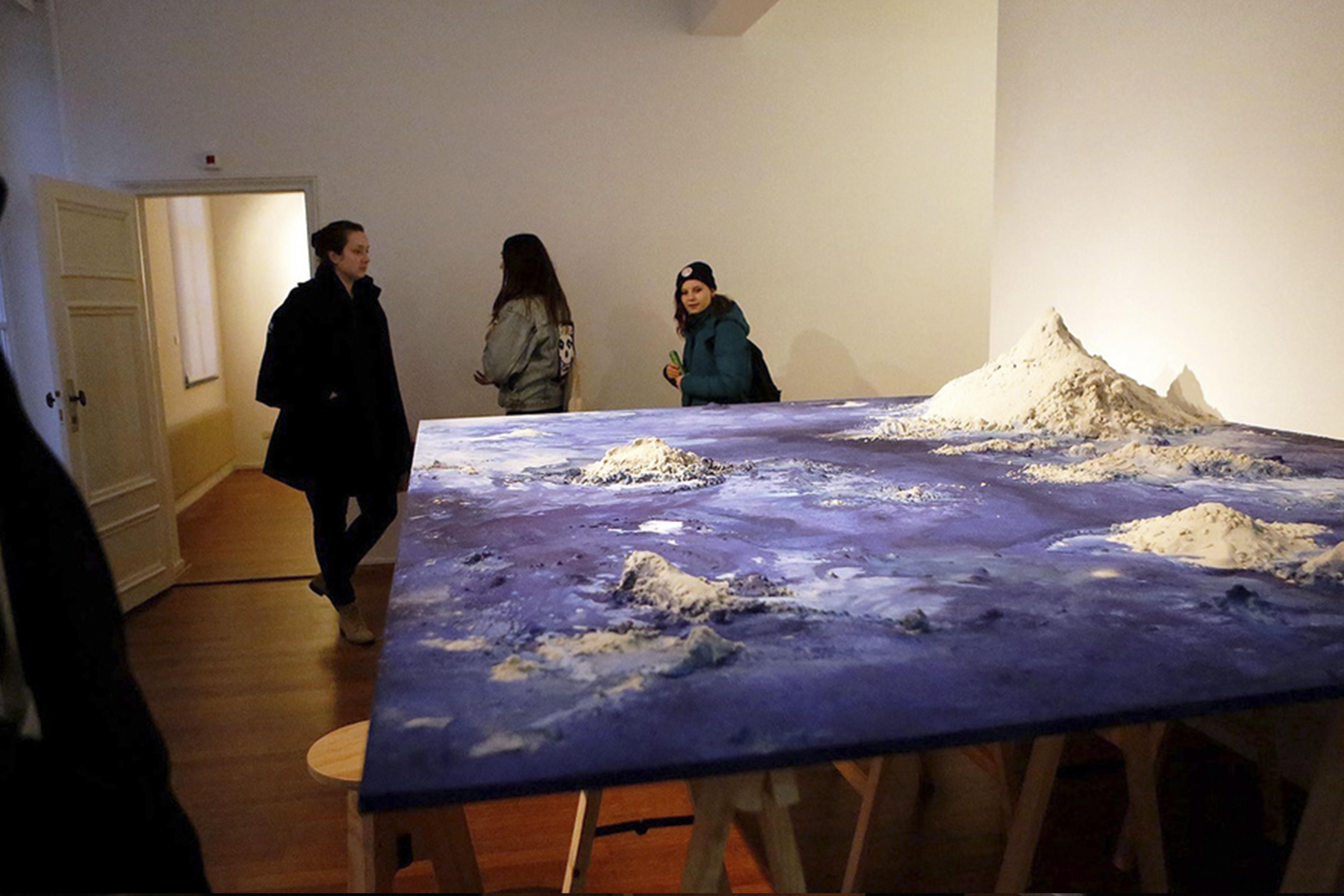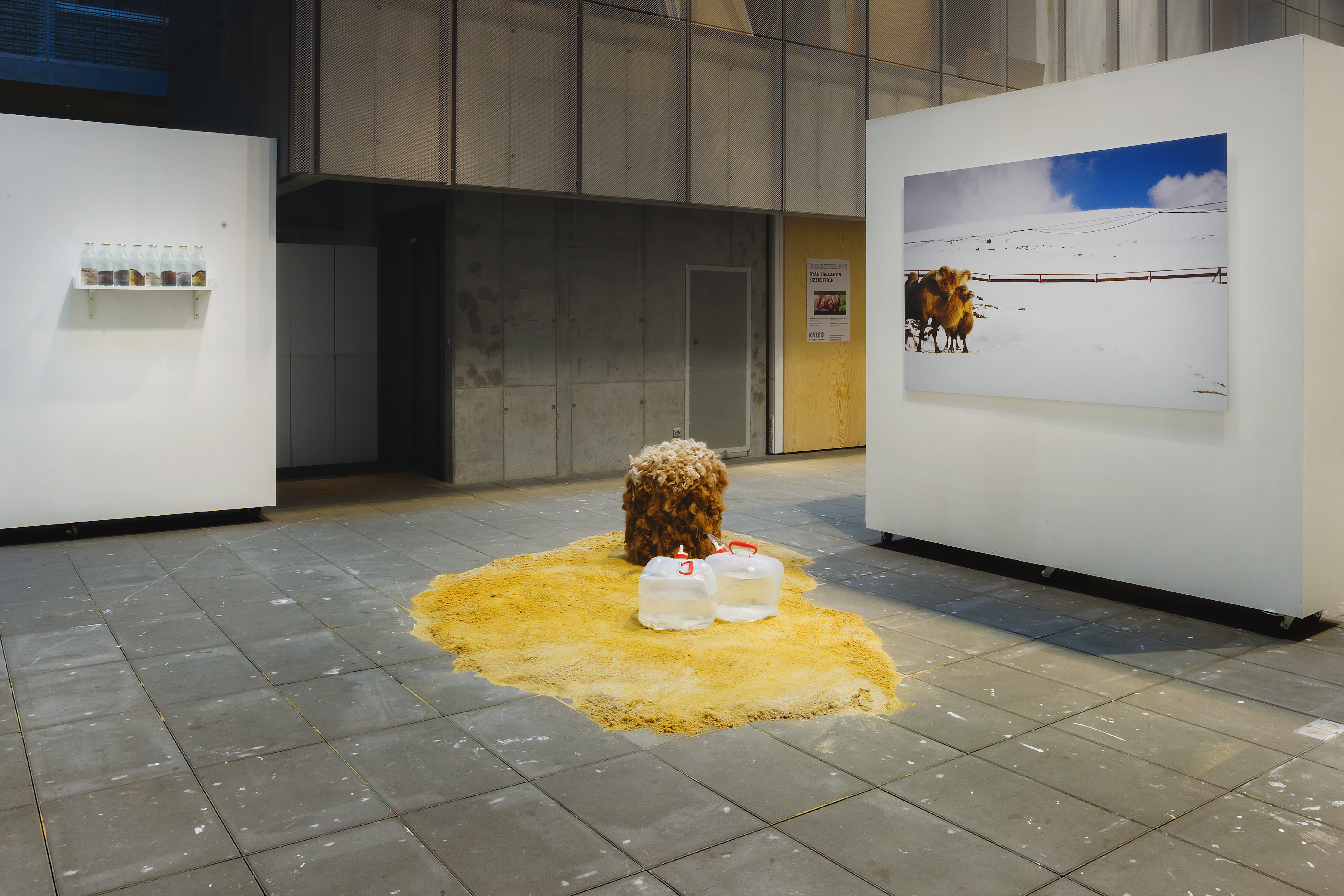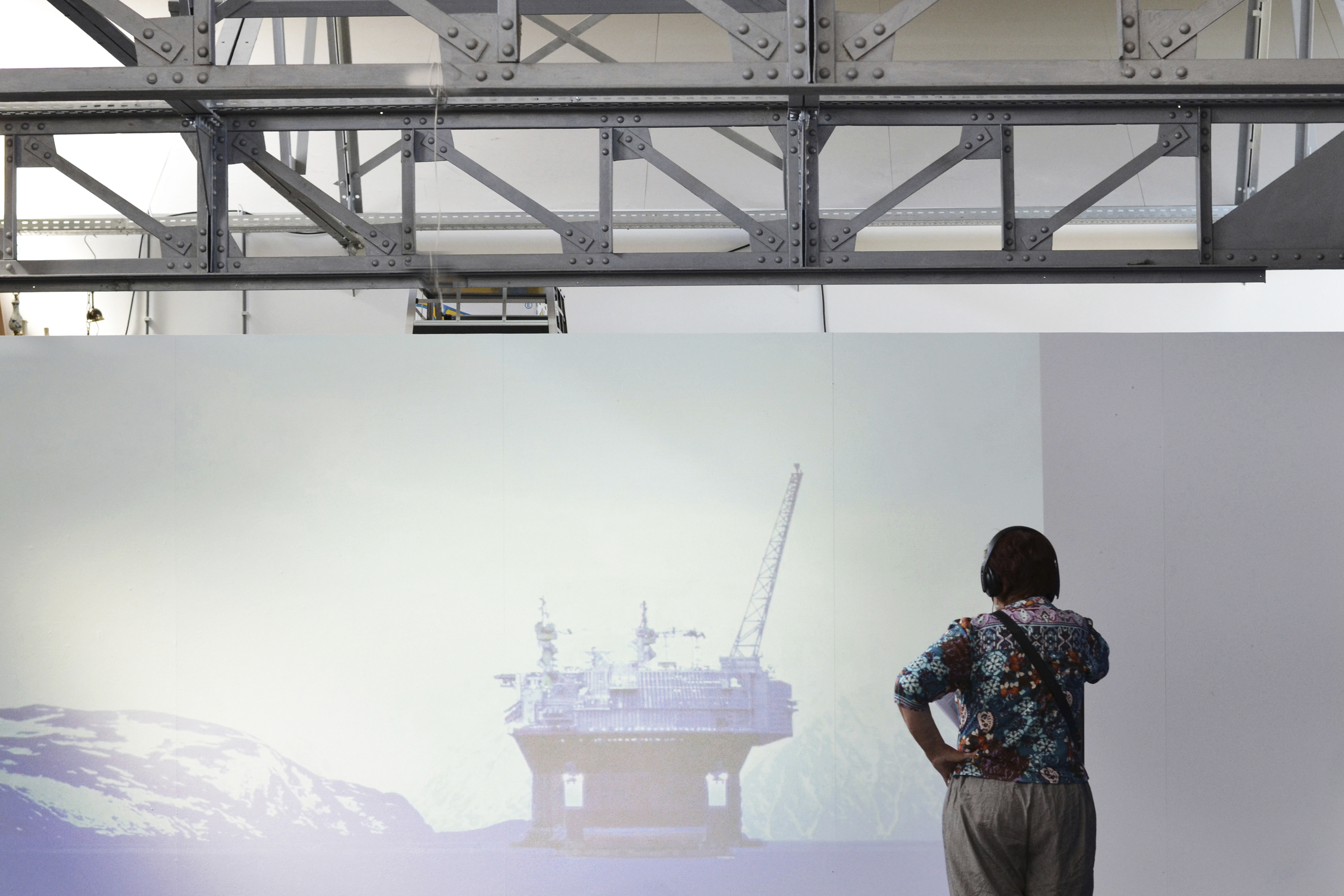 Goliath 71.30N 22.30E

(2018)


Audio installation
Rock Monody (2016)
Audio installation
© Miriam Sentler, 2022