Building an Archive
of a Disappearing Landscape, 2019

Artist publication, 52 pages
Graphic design by Lyanne Polderman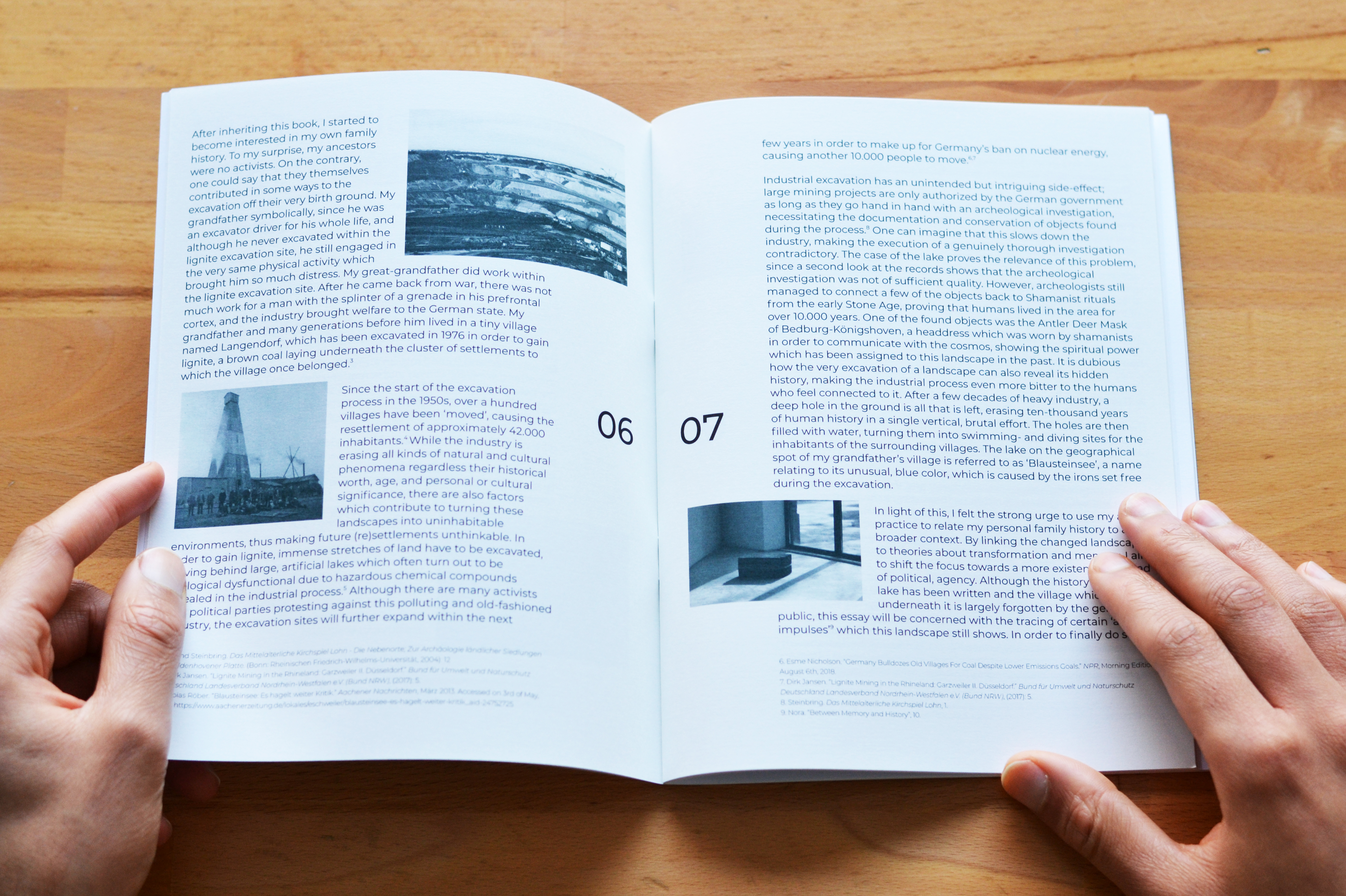 This artist publication is the first theoretical outcome of the ongoing project 'Building an Archive of a Disappearing Landscape' (2018-ongoing), and was sold during the Printing Plant Art Book Fair in Amsterdam. It was published in a limited edition of 16 and designed by Lyanne Polderman. The project shows the influence of fossil fuel industry on contemporary ecosystems in the landscape, highlighting the contrary dependency on living ecosystems of the lignite industry. Starting from my grandfathers quote ('I was born inside this lake') it simultaneously highlights memory-infrastructures in relation to a landschape which no longer exists. By mapping the villages, the excavation pit and the woods, the project foregrounds different voices of the landscape, placing them into a bigger Anthropogenic context. The project currently unfolds into two different chapters; in collaboration with artist Wouter Osterholt (DE/NL), composer Drake Stoughton (USA), ecologist Kees van Oers (NL) and the University of Amsterdam (NL).




Limited edition of 15. Graphic Design by Lyanne Polderman
Texts supervised by Master Artistic Research
University of Amsterdam
.