The work was shown at Neverneverland gallery, Amsterdam (NL)
CIAP Kunstverein Hasselt, (BE), Haus der Kunst, Munich (DE) in the following group exhibitions: Neverneverland Gallery: Ten is for God, February 2019, curated by Paula Albuquerque, CIAP Kunstverein Hasselt: Fairshare: Self-Publishing as an Artistic Practice, May 2019, curated by CIAP and KRIEG. Thanks to neuroscientist Tycho Hoogland and the NIN (Dutch Brain Institute.
Morphing Matter (2019)
Video (loop, 03m45s) and photo series (series of 8)
The video and photo-work Morphing Matter examines lignite from a microscopic level, showing a different facet of the material which caused the disappearance of over 300 villages in West Germany.

While lignite looks brown and rather uninteresting to the human eye, enlarged 30 times it inherits a completely different appearance, causing it to look attractive and valuable. This appearance resembles the value which the industry, and we as a society, assign to it. Reacting to the negative and often disastrous media depiction of geo-traumatic and postindustrial landscape, the work confronts the viewer with the contradictionary 'beauty' of excavation sites, described as 'majestic' and 'beautiful', while also causing environmental disstress and groundlessness. Together with neuroscientist Tycho Hoogland, a string of microscopic images of lignite was produced, resulting in a series of photographs. From the more zoomed-in samples, an unchronological loop video was made, showing the morphing from one piece of lignite into the next and the various 'new landscapes' which seem to emerge within the matter itself.
The work is one of the outcomes of a two-year long artistic research project, undertaken within the framework of the rMA Artistic Research at the University of Amsterdam. To read the academic outcome, please click this link.
.
Block of lignite, Ten is for God exhibition at Neverneverland Amsterdam, 2018.
Film still 'Morphing matter', loop video, 2019.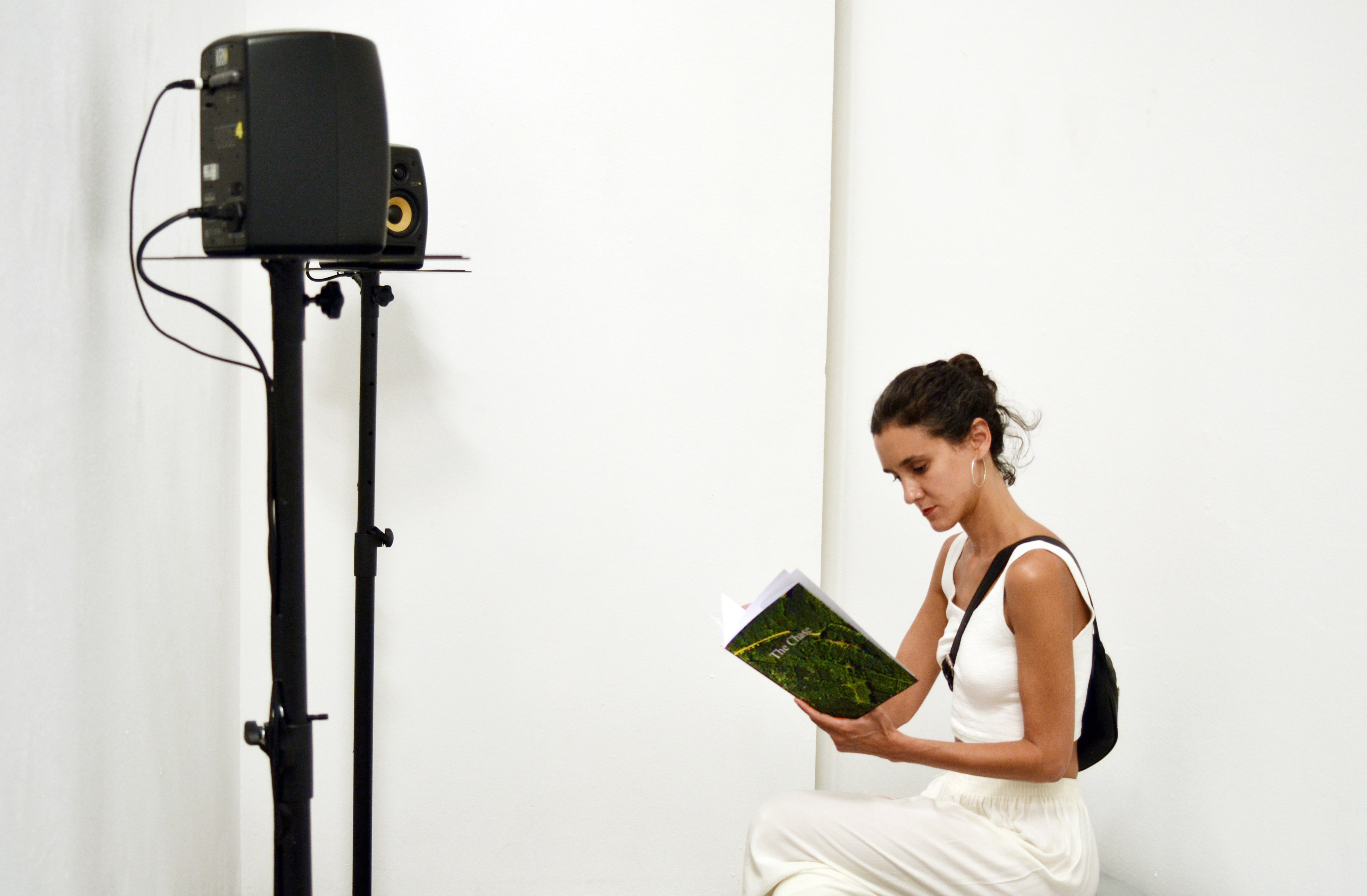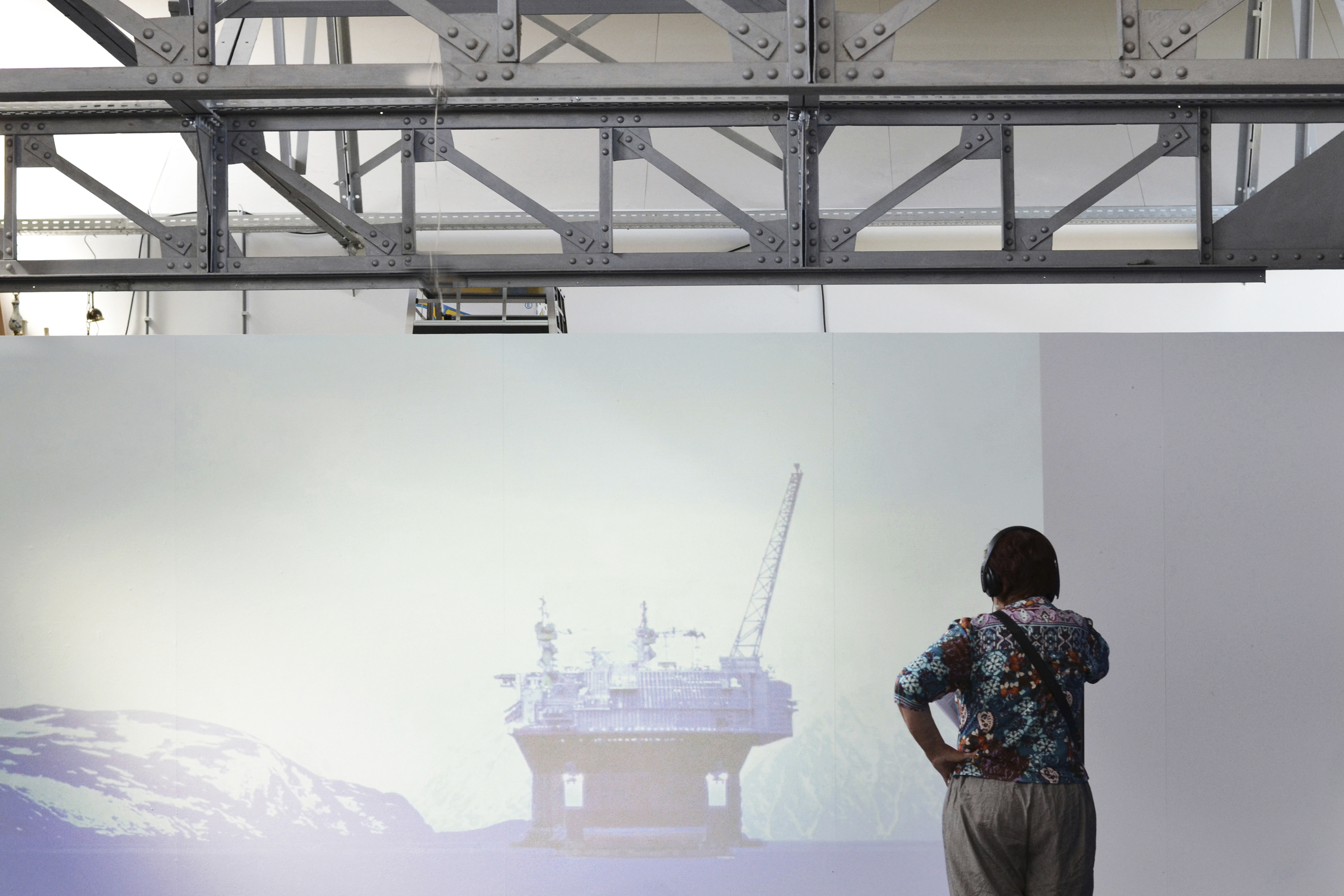 Goliath 71.30N 22.30E


Video installation, 2018
Rock Monody
Audio installation, 2016
© Miriam Sentler, 2020